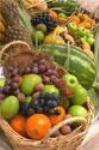 Product by:
Dargan Springs


Dargan Spring's Dining menus are a proportionate grouping of quality meat, fish and vegetarian dishes that are low fat, colourful, speckled and abundant. Distinctive Food and drink can be provided for.
Dargan Springs have certified mountain spring water streams free from all our taps so you can drink it, bathe in it, spa in it! And we propose freshly-made fruit juices, teas, coffees & BYO alcohol.
Please use the Contact form on the right for Dining information and ordering.