EMS is Perth's leading specialist Product details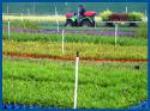 Product by:
Ecosystem Management Services


Ecosystem Management Services (EMS) still maintains their focus to offer a huge verity of top class rush and sedge species, although the business now offers an increased range including a comprehensive range of indigenous plants that are endemic to the Swan Coastal Plain.
EMS is always seemed to be to expand its range and now provides a numerous landscape species including the stirring new OzBreed range of drought tolerant strappy leaf plants.
The Ecosystem Management Services (EMS) Plant Production ability is completely attributed under the Nursery Industry Accreditation plan, that guarantees pest free top class plantstock.
Please use the Contact form on the right for EMS is Perth's leading specialist information and ordering.
Other Ecosystem Management Services Products
1 listed

Blister packaging is a cost effective way to display your retail productsEcosystem Management Services. ... more »
Eco Packaging Products –
Eco Store –
Green Packaging