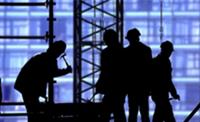 Product by:
Humphreys Electrical


Here at Humphrey's Electrical, we specialise in energy efficient Air Conditioning systems - from split systems to ducted systems.
For the most efficient choice, we recommend the Split System Air Conditioner. It is one of the most versatile, eco friendly, clean, quiet and economical forms of air conditioning that's widely available.
This indoor unit can be easily situated on the wall, floor or even attached to the ceiling with refrigerant pipe work and electrical wiring connecting to the outdoor unit. In fact, versatility is not it's only pro - Split Systems are as quiet as a whisper, extremely efficient and simple to operate.
We have three different types of Split Systems available: Inverter model, Non-inverter model and Multi Split Systems. All our Split Systems are available in both reverse cycle and cooling only models.
Please use the Contact form on the right for Energy Efficient Split System Air Conditioning information and ordering.