EnviroClean Fruit & Vegie Wash
EnviroClean Fruit & Vegie Wash Product details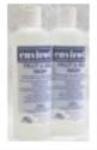 Product by:
The Natural Paint Place


The Natural Paint Place keeps Fruit and vegetables in peak condition when stored correctly after washing with EnviroClean Fruit and Vegie Wash.
It also removes chemical build up such as pesticides and dirt from foods before consumption.
Please use the Contact form on the right for EnviroClean Fruit & Vegie Wash information and ordering.
Other The Natural Paint Place Products
1 listed

Freeplay Summit Radio The Natural Paint Place introduce a Compact and stylish radio with alarm clock and four wavebands (FM/MW/SW/LW), digital tun... more »
Eco Power –
Eco Natural –
Solar