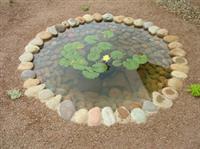 Product by:
Earthplay Design NSW


Here at Earthplay Design, we offer to our clients a sustainable and environmentally conscious landscape service.
We have the knowledge and experience for a large range of projects - from residential to commercial to even schools, council and public art commissions.
We are your specialists in garden design, consultation, plans and project management.
We know just how important it is to listen and communicate clearly to all our clients. In most cases, we even exceed their expectations. To us, a successful project management outcome is to ensure when the garden design and vision is not overlooked and compromised during the construction process.
Please use the Contact form on the right for Environmentally Conscious Landscape Services information and ordering.