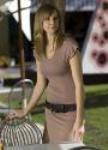 Product by:
Bamboo Body


Bamboo Body's Essentials Collection contains Simple, versatile and flattering well-designed garments that are perfect for an effortless to mix and match and we are sure that they will become the most loved and most used in your wardrobe.
Bamboo Body fabric is luxuriously soft against the skin; made from 95% bamboo with 5% spandex to ensure each piece will hold its shape wash after wash after wash.
- Look Good - with beautiful, classic designs
- Feel Good - in soft, breathable, natural fibres
- Do Good - knowing these garments are non toxic, sustainable and environmentally friendly.
Please use the Contact form on the right for Essentials Collection information and ordering.