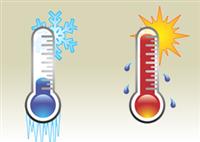 Product by:
Planet Power


One of the products and serviced we have here at Planet Power is Geothermal Heating and Cooling.
Geothermal technology is not very well known commercially, but it can provide energy efficient and renewable energy. In fact, they are so powerful, geothermal based central heating and cooling systems uses up to 70% less electricity. That is a big reduction on your carbon footprint - especially for businesses like offices where they will benefit a lot from Sustainable Heating and cooling systems.
Geothermal is also highly reliable they are built to last for decades - longer and more reliable than most commercial renewable energy systems.
Planet Power can offer the best in:
Radiant Hydronic in-floor heating, Hydronic radiant panel heating, Chilled water cooling, Forced air central heating and cooling, Heating for swimming pools and spas and Hot water for domestic and commercial use.
Please use the Contact form on the right for Geothermal Heating and Cooling information and ordering.