Glenbar Produce Product details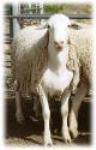 Product by:
Merino


Glenbar Produce
Glenbar has a mob of 1,800 merino ewes (Keri-Keri blood). These are joined to a mixture of Keri-Keri rams that forms the basis of our self replacing flock. A number of ewes are also joined to Dorset and White Suffolk rams to produce fat lambs. Glenbar has many other organically certified produce other than Beer & Malt. These include:
Certified Orgranic grains:
Rice, Wheat, Spelt, Oats, Barley & Hay.
Certified Organic
lamb:
We have purchased a small mob of Dorper/Damara cross ewes as well as a Dorper ram to further add to our Fat Lamb Program & a stud Dorper ewe and ewe lamb, with the aim of starting a small Dorper Stud.
Please use the Contact form on the right for Glenbar Produce information and ordering.
Other Merino Products
2 listed

Bouquets Softer and Thicker Merino's Bouquets is the toilet tissues that truly think about for down under. It is one of the few Australian owned and made toilet ... more »
Paper –
Waste Recycling –
Tissue