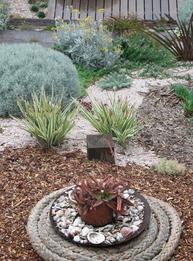 Product by:
Elite House & Garden Company


At Elite House and Garden Company, we are an established and successful Green Landscape design and construction business that was formed over 10 years ago.
For us, the first step in designing a garden involves an on-site consultation with our clients. How we do it is to firstly discuss about the client's needs and requirements so we can produce a design brief. This will incorporate the client's desires as to how they would like to interact with their garden.
We believe that a deep connection is paramount when working with all our clients. This connection enables us to become familiar with the aspect and potential of the garden.
Existing structures, vegetation, future plans, views and levels are then recorded. We also take consideration of sites climatic conditions as well.
A portfolio and DVD will also be viewed, which highlights the opportunities within and your gardens potential. We are also more than happy to produce a detailed, scaled design. It includes suggested plantings, plant references and architectural features shown.
Please use the Contact form on the right for Green Landscape Design and Construction Company information and ordering.