Greenchoice Product details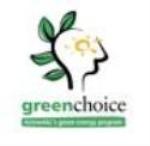 Product by:
The Rural Building Co


Opt for ActewAGL's green energy program, Greenchoice, the few cents extra you pay in addition to your electricity account each day is invested in Renewable Energy generation from sources like mini hydro, Wind power and biomass.
Depending on the plan you choose, We'll purchase a certain amount of renewable energy on your behalf. This in turn will replace the same amount of electricity that would otherwise have been sourced from fossil fuels, reducing the greenhouse gas emissions that contribute to global warming.
Please use the Contact form on the right for Greenchoice information and ordering.
Other The Rural Building Co Products
2 listed

Green Edge for Business This is an environmentally-based business strategy will help you market your participation in the 60 Day Carbon Challenge plus your ong... more »
Eco-businesses –
Green Businesses –
Eco Advertising

Organic Sip Infusions Australian Green Tea Refreshing and sweet blends in a green tea base, known for its antioxidant properties. Ingredients... more »