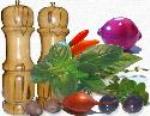 Product by:
Gretward


In Gretward Menu / Order Form; select he Quantity column on the left hand side and click the submit button at the bottom of the page to place an order, these prices do not include G.S.T.
G.S.T. will be added to the bottom of your tax invoice repeatedly. Gretward Menu / Order Form Click for product display simply fills in your particulars.
You will receive a conformation order on submission (tax invoice) which we ask you to print out and Payment will be established on delivery to your door, Gretward will Contact you 12 hours before dispatch for a predictable time of arrival. Minimum order $119.00 freedelivery within the Sydney metropolitan area Thursdays.
Pickups can be arranged. All Food comes cooked and frozen with a reheat time of 20 mins, (heating instructions are on each packet). 12 - Hours notice required for delivery or pickup.
Please use the Contact form on the right for Gretward & Co information and ordering.