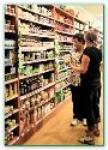 Product by:
Glo Health


We provide health supplements products. Sometimes adding some supplements to your diet is a bit like buying a new pair of runners. You think the old ones are fine until you put on the new ones, then bounce along wondering why you waited so long.
Why does it seem to work this way? Because for most of us, it is difficult to eat a perfectly balanced diet no matter how we try, and strengthening the "weakest links" in our nutrition seems to have a big effect.
This is why for many of our customers, supplements are not just about getting healthy, but also about living to their potential - being the best they can be, to take on life's challenges and pleasures. Never the less, looking at the whole wall of different products can be daunting.

Which one has the best reputation with our customers?

Which one is the best for you?

Which one is the best value?
Glo Health's staff are fully trained and knowledgeable and we have a qualified Nutritionist or Naturopath who is here to help you. We carefully evaluate all our products before we put them on the shelf and keep in touch with many of our customers to get their feed-back.
Please use the Contact form on the right for Health Supplements information and ordering.