Homewares Product details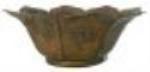 Product by:
Global Conduct


Global Conduct is the little shop of Fair Trade. Unique handcrafted Fair Trade Eco Textiles, homewares, jewellery, fashion, Bags, stationery and gifts.

Global Conduct particularly supports suppliers who support those most marginalised in their society and those working hard to retaintraditional handicraft skills too often lost in an increasingly industrialised world.
Please use the Contact form on the right for Homewares information and ordering.
Other Global Conduct Products
1 listed

Remember when we used to write (instead of emailing) and the excitement of receiving a card in the mail to mark a special occasion.... more »
Eco Stationary –
Paper –
Eco Craft