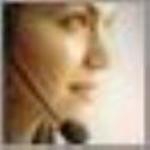 Product by:
IBM Australia Ltd


IBM i 6.1 deliver IT freedom for business flexibility
IBM Australia Ltd's IBM i 6.1 (i5/OS V6R1) takes a large step forward to set new standards for competence and resiliency in business processing. To help businesses thrive in aggressive marketplaces, this release includes stretched options for virtualization, upgraded storage and availability management, breakthrough Java performance, new support for POWER6 processors and Blade Center, and a broad range of middleware and tools to help drive SOA transformation.
Business moving faster than ever, you needs an operating environment that can protect business permanence while enabling new levels of litheness, scalability, and competence. Combining a tradition of excellence with industry-leading modernism, IBM Australia Ltd's IBM i is the answer.
Please use the Contact form on the right for Ibm I 6.1 Delivers It Freedom For Business Flexibility information and ordering.