Imported Natural & Manufactured Stone Product details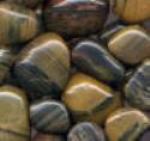 Product by:
DecoR Pebble Aust.


In creative hands decoration stone Aust. TM aesthetic magic provides perfect combination of both indoor and outdoor design. Until now this attraction and stylishness has been limited by the cost and small selection of colours and sizes available
DecoR Pebble Aust.'s products are a combination of attractive imported river pebbles and gravels that have totally revolutionized the concepts of landscape development and interior decoration. They are product of our
Natural
environment that speaks the language of unrefined beauty. Their use is only limited to one's imagination from an informal garden walk or pathway, a tranquil water feature or a courtyard garden.
Please use the Contact form on the right for Imported Natural & Manufactured Stone information and ordering.
Other DecoR Pebble Aust. Products
1 listed

DecoR Stacked Stone DecoR Pebble Aust. Stone's new range of Stacked Stone is an astonishing modern cladding that is perfect for accenting... more »
Architects –
Eco Architect –
eco design