InfoWorks RS and FloodWorks Product details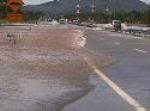 Product by:
Wallingford Software


Wallingford Software's solutions have been used to develop frequent real-time flood forecasting and warning systems (RTFFWS) in Asia. There are now over 15 operational systems in Malaysia, Indonesia, Thailand and China, with Singapore due to begin using the solutions shortly. All of the systems are based on the application of an InfoWorks RS river model with FloodWorks links to SCADA systems, and have been developed by local organizations within tight budgetary requirements.
Wallingford Software's InfoWorks RS and FloodWorks software solutions can provide a significantly faster and more cost-effective solution for modeling river systems and flooding than some services currently being used in the Asian region, where cost-effective flood forecasting is desperately needed.
Please use the Contact form on the right for InfoWorks RS and FloodWorks information and ordering.
Other Wallingford Software Products
1 listed

InfoWorks 2D Wallingford Software's InfoWorks 2D facilitates is fast, accurate and detailed surface flood modeling. Two-dimensional (2D)... more »
Eco Communication –
Eco Software –
Green Software