Insulpaint Product details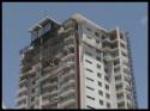 Product by:
Insulpaint Australia


Insulpaint Australia's Insulpaint is water based high superiority Paint that is impregnated with a special proprietary element called Acrad 8. The Acrad 8 gives the paint the unusual ability to block heat transfer from the outside of the coated surface to the inside.

Many people ask what kind of temperature decrease could I expect if I paint my structure with Insulpaint and we cannot answer exactly, however you will be able to see from the following reference sheets that reductions from 6 to 14 O C are not uncommon.
The added benefit to cooler temperatures is a structure that looks excellent and will continue looking great for a look time to come, a byproduct of using a high quality base paint.
Insulpaint can be ordered in many different standard colours, and if you really want a exacting colour that we don't already have, we can do that too! It is this ability that allows a decrease in the internal temperature of structures that are painted with Insulpaint.
Please use the Contact form on the right for Insulpaint information and ordering.
Other Insulpaint Australia Products
1 listed

Insulpaint has been used to insulate thousands of private homes and commercial buildings throughout Australia and overseas,and will save money on air conditioning ... more »
Insulpaint –
Eco Homes –
Eco Paint