Insurances Product details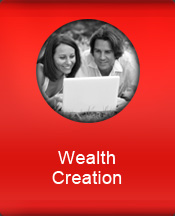 Product by:
Financial Planner Sunshine Coast


Insurances
Insurance Brokers Sunshine Coast, Brisbane Nobody likes to consider the possibility of sudden death, being diagnosed with a serious illness or having an accident that leaves you unable to work. Unfortunately they do happen and the effects can be devastating to both you and your family both emotionally and financially.
It is possible to protect against the financial implications by taking out insurances such as:
Life Cover:
Insurance that will pay out a lump sum in the event of sudden death. It enables you to ensure that your family can perhaps keep the family home, pay for a funeral and continue to maintain their lifestyle whilst going through the grieving process.
Trauma Insurance:
This type of cover pays out the lump sum insured in the event of the owner being diagnosed with a serious illness covered by the policy. It could help pay for some medical costs or help subsidise cost of living during a difficult time.
Please use the Contact form on the right for Insurances information and ordering.
Other Financial Planner Sunshine Coast Products
4 listed