Internet Marketing Product details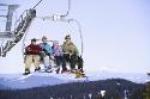 Product by:
Australian Association for Humane Research


World Internet Summit
"If you're tired of working pay check to pay check and you'd rather be lying on a hammock in Jamaica ... cruising the Caribbean... or skiing the French Alps, then what you're about to realize could be the most important news you learn all year:"

Exclusive: Australian Association for Humane Research's Internet Marketing You'll speak one-on-one with the world's best internet experts (yes you can take them aside after their presentation and have your questions answered individually) - these are people who make over $200K a year from the internet - not salespeople, not teachers.
Research's Internet Marketing You'll walk away with 2 in-demands, brand new products. You can sell them over and over for $997 and $4,997 respectively. plus... you'll also be given marketing materials too - so that you can get started as soon as you leave.
Please use the Contact form on the right for Internet Marketing information and ordering.
Other Australian Association for Humane Research Products
1 listed

Australian Association for Humane Research helps their customers to develop websites for their businesses.... more »
Green Friendly Businesses –
Website Design –
Eco Design