Legal obligations Product details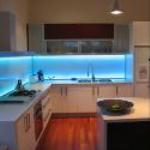 Product by:
Test-it's-safe Electrics


Business owners and persons in control of workplaces throughout Australia in Test-it's-safe electrical system, have a legal duty of care to ensure a system is in place which will avoid the risk of injury to employees who maintain, use or work on any form of equipment, tools or furniture which may expose them to potential hazards.
Standards Australia has produced AS/NZS 3760 Safety examination and Testing of Electrical equipment. This standard outlines provided by Test-it's-safe Electrics has required testing periods for electrical equipment in all facets of industry.
The testing period varies depending on the type of equipment used but requires that the equipment is serviceable and that people are protected from electric shock.


Please use the Contact form on the right for Legal obligations information and ordering.
Other Test-it's-safe Electrics Products
1 listed

Test-it's-safe Electrics provide Testing & Tagging services.... more »
Eco Electrical –
Electrician