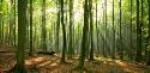 Product by:
Organic Choice


The focus of Organic Choice has evolved from the conditions created by the rapid expansion of the organics industry throughout the world.

Wine Vinegar is said to have many therapeutic properties. It acts as an excellent antiseptic and antibiotic and is also regarded as ant hemorrhagic, astringent, diuretic, and laxative and refreshment.
It is a beneficial aid in the treatment of acne, anemia, arthritis, asthenia, cellulites, conjunctivitis, recuperation, gout, hemorrhoids, menopause and varicose veins.
It is a rich source of amino acids, vitamins and minerals, helps digestion, decreases cholesterol and high blood pressure and is good for circulation and detoxifying the body.
It also improves metabolism, including the ability to suppress the appetite during weight loss programs and also helps to boost the immune system.
Made from a blend of famous wine grape varieties, this Certified Bio-dynamic red wine vinegar has been carefully produced by a multi-stage fermentation process with out the use of any additives or manufacturing aids whatsoever.
It is then aged for a minimum of two years. The result is a high quality vinegar containing 6% Acidity.
The aim of Organic Choice is to serve the needs of the rapidly growing "organics" industry and our wider community, by providing all visitors with a positive and enlightening view of the "wonderful world of organics".
Please use the Contact form on the right for Lloyds Vineyard - Red Wine Vinegar information and ordering.