Maryvale Mill Product details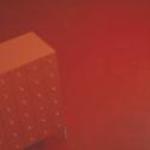 Product by:
Australian Paper


Australian Paper's Maryville Mill can manufacture more than 500,000 tones of paper every year. Australian Paper conceitedly embraces the Forest Stewardship Council (FSC) principles and practices.
It is also an industry leader in environmental Sustainability.It recycles large amounts of water, uses waste products as energy sources, and has some of the best waste matter treatment processes in Australia.
We have recently achieved Chain of Custody certification for our Maryville mill (cert no: 1960) and are the largest Australian user of FSC certified wood fibers. The Maryville Mill produces Reflex which now is FSC attributed.
Please use the Contact form on the right for Maryvale Mill information and ordering.
Other Australian Paper Products
2 listed

Impress - The Perfect Impression Impress is a comprehensive range of A2 coated papers in a Gloss, Matt and Silk finish of Australian Paper. For ... more »
Paper –
Printing –
Eco Paper

Community Directory of Australian Plant Specialists Australian Native Nurseries Group specialists are experts in their field. Australian Native... more »
Eco Directory –
Eco Native Nursery –
Eco Nurseries