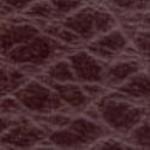 Product by:
Contemporary Leathers


MILAN is one of the more unusual leathers in the fashionable Leathers compilation. This leather is made from plantation
Water buffalo rawhides.
Level is achieved by hand-polishing, one of the old fashioned methods still used to gain such a difficult manifestation.
With its individual natural grain MILAN is one of the most individual leathers accessible in Australia. The slightly higher gloss
Its soft handle.
Modern Leather's MILAN is available in a wide range of modern colures. It has a good sitting comfort and all the natural hallmarks.
As Semi-Aniline, MILAN has a very fine coloring applied to its surface that increases the leather's resistance to color
Change that is caused by contact to sunlight. This protection also enhances the leather's exhausting qualities, without losing.
Quality that differentiate it from Corrected-Grain leather.
Please use the Contact form on the right for Milan information and ordering.