Olive Coconut Soap Product details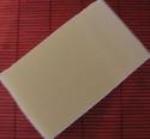 Product by:
Nourish Nutrition


Nourish Nutrition's olive coconut soap is a pure, uncontaminated vegetable soap that is prepared with the help of cold pressed olive & coconut oils, cleanse water and sodium hydroxide.
It is free of any added smell, and is mild, gentle and nourishing on your skin. The soap lasts for several weeks and make your skin wonderfully soft and beautiful.
Please use the Contact form on the right for Olive Coconut Soap information and ordering.
Other Nourish Nutrition Products
2 listed

Meat Chickens are raised under unethical and inhumane conditions.... more »

A beautiful, healthy skin can be achieved through use of Mannatech Optimal Skin Care.... more »
Skin Care –
Eco Skin –
Natural Skin Care