Organic Bread Stoneground Hi Fibre Sourdough Product details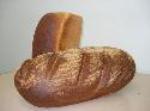 Product by:
Australian Certified Organic


Organic Bread Stone ground Hi Fiber Sourdough
Following are the Ingredients of Organic Bread Stone ground Hi Fiber Sourdough:

1. Bill's Organic Bread's

2. Australian Certified Organic stone ground unbleached wheat flour,

3. Filtered Water,

4. Sunflower oil,

5. Psyllium husks and

6. Sea salt

It can be ordered sliced or unsliced.

The neighboring to a white bread you will acquire in an organic sourdough loaf.
Please use the Contact form on the right for Organic Bread Stoneground Hi Fibre Sourdough information and ordering.
Other Australian Certified Organic Products
3 listed

Australian Certified Organic Pty Ltd (ACO) is Australia's largest certifier of organic foods and fibres.... more »
Organic Food –
Organic Certification –
Certified Organic

organic apple juice Ingredients: 100% clear apple juice from Australian certified organic apples. No added sugar. Whole Kids Organic Apple Juice... more »
Organic Fruit Juice –
Certified Organic –
Organic

Quality Policy Casalare Specialty Pasta is a manufacturer of wheatfree glutenfree and certified organic specialty pasta and flour blends. The ... more »
Gluten Free –
Food –
Eco Food