Plumbing Industry Tradeshow Product details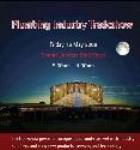 Product by:
Australian Master Plumber's & Mechanical Services Association of Australia


The Master Plumbers' Association of Queensland are hosting a 1day tradeshow on the Gold Coast.
On this show Australian Master Plumber's & Mechanical Services Association of Australia will presented various generating suppliers and joint contractors, and support you up to date with fresh advice and expertise.
If you want to get more information regarding this exhibition, optional activities, venue, adjustment and inventory can be establishment in the 6-page pamphlet, accessible for download by clicking on the image to the left.
Please use the Contact form on the right for Plumbing Industry Tradeshow information and ordering.
Other Australian Master Plumber's & Mechanical Services Association of Australia Products
1 listed

Australian Plumbing Industry Magazine is published four times a year.... more »
Green Engineers –
Green Magazine –
Green Plumbers