Simplygreen Product details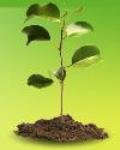 Product by:
Simplygreen Salary Packaging


Simplygreen Salary Packaging is a new & modern salary packaging provider.
They're committed to providing their customers with efficient salary packaging solutions which is also Sustainable and has little negative effects on the atmosphere.
We help many employees to structure their earnings package efficiently.
Please use the Contact form on the right for Simplygreen information and ordering.
Other Simplygreen Salary Packaging Products
2 listed

Simply Salary Packaging's biodegradable and ecofriendly salary packaging... more »
salary packaging –
car leasing –
workplace benefits

Simplygreen Salary Packaging of Green Pages Australia is committed to providing customers with a flexible salary packaging solutions.... more »
Serviced Offices –
Eco-packaging –
sustainability