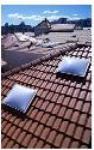 Product by:
SkyDome


Skydome Skylight Systems is one of the most flexible and it is cost efficient home enhancement anyone can ever formulate.
It's your choice to select square, rectangular, circular and even pyramid shapes all are accessible in various verities of Glazing Eco Opportunities which is together with opal, clear or tinted. It is attached with a host of accessories and provides the opportunity to Skydome traditional skylight bathe in any room with brilliant natural light.
When you watch those indoor plants thrive just imagine. Every Skydome skylight comes with an iron clad assurance of manufacture and workmanship and is suitable for a collection of roof profiles which is combining ribbed, tiled and metal Decking. Each dome is artificial using SkyGard, 99% of dangerous UV rays are eradicate.
Please use the Contact form on the right for Skydome information and ordering.