Skyrail Nature Diary Product details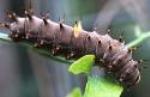 Product by:
Skyrail Rainforest Cableway


In Skyrail Rainforest Cableway Skyrail is a Nature Diary that you initiate. The Cairns Birdwing (ornithoptera, priamus, euphorion) which is one of the most gorgeous butterflies which is found in Australia and it has wingspan of up to 18cm, it is also the largest butterfly in the world.

For exacting interest is the large, spiny young insect of the Cairns Birdwing. In Skyrail Rainforest Cableway Skyrail Nature Diary they are conspicuous in emergence. The caterpillar develops up to 9cm in length and is dark with dazzling orange spines running alongside its back so it look so beautiful.
Please use the Contact form on the right for Skyrail Nature Diary information and ordering.