Smooth InfusionTM Shampoo Product details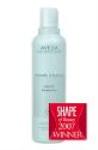 Product by:
Aveda - Head Office


Aveda - Head Office's manufactured goods InfusionTM Shampoo offer you to the facilities of Daily cleansing smoothes and soften Hair up to 60%.

Following are the feature regarding Smooth InfusionTM Shampoo: -

1. Maize and guar bean creates a smooth new surface on hair

2. It has a fashionable plant combination a blend derived from organic aloe,

3. Babassu-derived cleansing system softens hair with a luxurious lather

4. Significantly decrease frizz and unwanted wave, helps avoid flyaway

5. Threw the help of it you can be Moisturizes and diminish frizz on your hair

6. Aveda - Head Office's manufactured goods protect against surface damage from heat styling

7. Massage into wet hair and scalp. Rinse.

For best results, follow with: -

a) Smooth InfusionTM Conditioner then style with

b) Hang StraightTM Straightening Lotion or

c) Light ElementsTM Smoothing Fluid.
Please use the Contact form on the right for Smooth InfusionTM Shampoo information and ordering.
Other Aveda - Head Office Products
1 listed

Tourmaline Charged Exfoliating Cleanser Aveda - Head Office's product use daily Tourmaline Charged Exfoliating cleanser with jojoba exfoliating be... more »
Eco Office Cleaning –
Green Office Cleaning –
Eco Cleaning Products