Solar Innovation Product details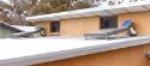 Product by:
Sustainability Victoria


Sustainability Victoria is dedicated to the greening of their constructed environment. Eco-Recycle Victoria can be accomplish on the duration of the application of solar technology and manufacture to heat, cool, light and ventilate conveniences to decrease the utilization of fossil fuel based energy.
Since 2003 Sustainability Victoria has worked with a various number of society services across Victoria installing solar improvement to diminish energy utilization and costs, while improving the indoor comfort the Eco-Recycle Victoria.
Please use the Contact form on the right for Solar Innovation information and ordering.
Other Sustainability Victoria Products
1 listed

Sustainability Carbon Partners is well-placed to work with the evolving market environment for renewable energy-from-organic waste projects using i... more »
eco waste –
sustainable building –
project