Super Natural Product details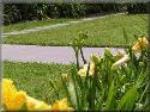 Product by:
Aquaclarus


Aqua Claus's Super Natural Wastewater Treatment System processes domestic manure in the same way as the it, even though it will further treat the wastewater to generate extremely high quality water that can be Recycled. This will be accomplishing by utilizing sophisticated processes. It has some modules that will improve and advance treat the overflow to a tertiary level by using the similar process as the Grey-water treatment system.

Those quantity of water which is treated that can be used for above ground irrigation and further is approved domestic non-potable reuse such as toilet flushing, clothes and car washing, garden watering and hosing pavements.
Please use the Contact form on the right for Super Natural information and ordering.
Other Aquaclarus Products
1 listed

Simple Natural Aqua Clarus's Simply Natural Wastewater Treatment System comprises a treatment tank that is connected to a vegetation cell and an ap... more »