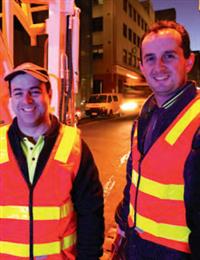 Product by:
Citywide Tree Services


Citywide Environmental has consistently demonstrated leadership in sustainable Waste management. Continually researching international practices, we have informed the development of government Waste Management policies and practice.
We are enhancing the lives of urban communities through service innovation, environmental foresight and attention to detail. We have the capacity and experience to deliver.
We offer a completely integrated waste service solution, from an initial environmental audit through to waste collection and recycling: all underpinned by educational programs, performance auditing and detailed reporting.
Citywide Environmental operates a transfer station and offers resource recovery systems, all centrally located and incorporating advanced waste technology, guaranteeing efficient refuse disposal and recycling. We can also draw on the resources of the entire Citywide business when required.
Citywide Environmental applies sustainability principles right across the business. We were the first company in Victoria to introduce municipal collection vehicles fuelled by CNG (Compressed Natural Gas) and are continuously seeking alternative fuel sources such as bio-fuels and lubricants. We also recycle water in wash bays and minimise water use.
Our experienced sustainability team can assist customers to reach emission reduction targets.
Please use the Contact form on the right for Sustainable Waste Management information and ordering.