Termite Services and Treatment Product details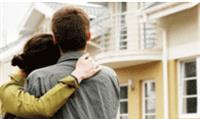 Product by:
Apest Pty Ltd


At Apest, we have several Termite Services and Treatment for both residential and commercial sectors.
Termite activity can cause lots damage to the infrastructure of your building. It can end up costing thousands of dollars to repair. The worst case is that it can result in the complete destruction of the building.
Our Termite Chemical Barriers is one of our most popular services for new home owners. A chemical soil treatment during construction can provide new home owners with the peace of mind as the barrier deters Termites from invasion.
Termites can invade your home quickly and quietly and can build up a large colony before you even notice anything. This can result in severe structural impairment of your home. What we recommend is for early detection. A maintenance inspections are essential.
Please use the Contact form on the right for Termite Services and Treatment information and ordering.