The Faraday Canopy Kit Product details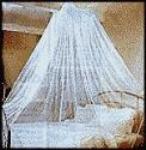 Product by:
Building Biology Australia


This is a comfortable canopy, which is prepared with Building Biology Australia an mostly high grade conductive silver/nylon fiber, which is offer to you with an electrical field protected environment so you can rest while reducing the harmful effects electrical fields can have on brain function, melatonin production, and other body functions. (This Fabric also provides >95% shielding of microwaves and radio waves).
It Simply Building Biology Australia suspends this canopy from the ceiling (hardware included). It can also be utilized in excess of the dining table, desk area, workstation, or anyplace where you would like shielding.

1) Size: 3.5mt wide x 6.5mt length.

2) It is Appropriate for an emperor size bed or smaller.

3) This canopy is appropriate for earthling electrical fields.
Please use the Contact form on the right for The Faraday Canopy Kit information and ordering.
Other Building Biology Australia Products
1 listed

Building Biology Australia attempts to source and reduce the potential health hazards that affect our every day life from the buildings we live and work in.... more »
Eco Building –
Eco Construction Material –
Eco Building Products