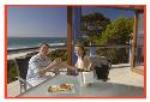 Product by:
Whywait Plumbing Services


The Why waits Plumbing Service Partner Plan?
You can carry the most excellent Comfort, Safety and Economy in Year-around to your life.
Formerly you sign up in our Service Partner Plan, you'll enjoy these customer-friendly settlements:
1). Yearly assessment of all plumbing systems and fixtures it, so that it facilitate to make sure to your family's comfort and protection, and also allocate us to spot small troubles previous to they turn into major renovate bills;
2). 10% off all why wait Plumbing services not previously enclosed by your map
3). Why wait Plumbing Services concentrated analytical service fee;
4). Right way of arrangement, constant intended for after-hours urgent situation;
5). Never pay an additional urgent situation call out charge;
6). take Pleasure in comprehensive warranty safety
Please use the Contact form on the right for The Whywait Plumbing Service Partner Plan information and ordering.