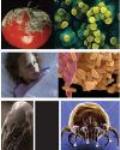 Product by:
Eco Carpet Cleaning


Why use Eco Upholstery or Mattress cleaning?
Solution:
There are mainly 8 reasons for the following:
1) It is an environmentally friendly method, it usually using natural citrus.
2) It is using most recent UV Light technology to Kills Germs and Dust Mites 99.9%.
3) It is useful for Baby and pet safe non-toxic explanation.
4) A-must-have, for asthma and allergy sufferers.
5) Stains are individually treated with NEW ROTARY BUFFER used for heavily soiled area.
6) Express drying upholstery.
7) Eco carpet cleaning it uses the newest technological tools.
8) Its technicians are most experienced and accredited.
Please use the Contact form on the right for Upholstery Cleaning information and ordering.