VIOSH Australia Product details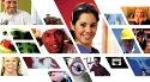 Product by:
University of Ballarat


VIOSH Australia has a universal status for its innovative approach within the circumstance of OHS management. A cross-disciplinary centre situated in the School of Science and engineering at the University of Ballarat, VIOSH is the Asia-Pacific Centre for Teaching and Research in Occupational Health and Safety. University of Ballarat has reputation as well as one of Australia's leaders in the field.

Together with a network of Consultant, VIOSH Australia has providing professional consultancy and training, convention research for the corporate as well as industry relationship clients who's aimed at: -

Growing health and safety literacy in place of work all over the Asia-Pacific constituency

Stimulating and undertaking research and improvement to minimize occupational risk which is providing on timely, OHS solution-focused suggestion to support client organizations to improves the production through programs embattled at place of work which is secure and health.


Please use the Contact form on the right for VIOSH Australia information and ordering.