Why we Recycle Product details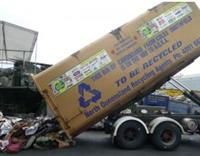 Product by:
North Queensland Recycling Agents


Being eco friendly is very important nowadays - especially to our team here at the North Queensland Recycling Agents.
We love being able to reuse and Recycle is the most basic materials so we can help out with the depleting natural resources of our planet.
We know that this is our passion and hence that's they we are so committed to doing what we do.
We produce about 180 tonnes of recycled material. These include cardboard, office paper, Recycled Metal like non ferrous scrap metal, glass bottles, plastic bottles and aluminium cans.
Please use the Contact form on the right for Why we Recycle information and ordering.