Wood Fired Hot Water Product details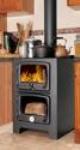 Product by:
Insolar Solar Hot Water


Having a Water jacket collar on the flue of a fire heater or an Insular Wood Fired Hot Water's jacket in the fire-box is a traditional way of heating water and it is extremely effective.
A fire heater is a good supplement to a solar hot water system because you may not wish to light a fire on a hot summer's day. Insular Solar Hot Water has sourced Australia's best fire heaters and can supply them with flue kits and already fitted with water jackets.


Please use the Contact form on the right for Wood Fired Hot Water information and ordering.
Other Insolar Solar Hot Water Products
1 listed

Insolar Solar Hot Water too can have solar panels and a pump kit added later to turn them into solar hot water heaters.... more »
Solar Panels –
Pump –
Eco Green Water Pump