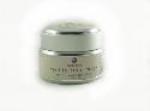 Product by:
Synthesis 345


Synthesis 345 includes a moral obligation to take care of the health of the recipientis which is a dedication to what we believe is important and be truthful in all things.
With soothing, regenerating organic clay and detoxing minerals, use this luxurious mask for a radiant complexion. Enhanced with jasmine, rose and frankincense essential oils.

The Australian organic red clay has a high percentage of iron and essential minerals which help in replenish and regenerate the epidermis of the skin to create softening and conditioning skin with a healthy glow.
Pastel Pink Clay is perfect for balancing sensative & stressed skin, as it creates a youthful appearance with ultimate hydration and skin firmness. Its hydrating properties help to refine moisturise, delicate lines which improve the overall texture of the skin.

91.4% certified organic ingredients: certified organic neroli hydrosol, certified organic rose hydrosol, organic pink clay, organic red clay, Australian mineral zeolite, glycolic acid, suttocide, decyl glucoside, cocobetaine, certified organic jojoba oil, certified organic rose hip, certified organic olive, certified organic mandarin, certified organic neroli, certified organic bergamot, certified organic lavender, hydroxyethyl cellulose, glycerine, sorbitol (from seaweed), certified organic essential oils of frankincense, rose otto and jasmine.

Restoring benefits from frankincense,jasmine and rose essential oils combine with the incredible healing properties of the detoxifying action of the wonder mineral Australian zeolite and Australian organic clay.
The rich colour is due to the high essential mineral content of the red and pink clay.

Treat yourself to this mask once a week to regenerate the epidermus of the skin, improving texture, providing ultimate hydration and skin firmness. Perfect for dry, mature & stressed skin.

Synthesis 345 provides customers with immediate peace of mind that the highest levels of purity and product integrity have been reached by achieving Cruelty Free status and Certified Organic for our range and facilities, both accreditations are independently audited.
This means our ingredients are not tested on animals and are between 70 and 100% certified organic, with the remaining percentage of natural-origin e.g. with no hidden parabens etc.
Please use the Contact form on the right for Zeolite Face Mask information and ordering.