Aggression And Young Children Product details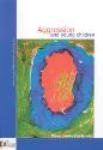 Product by:
Scribe


Author(s): Diane Louise Szarkowicz
Published: 2004
18 pages
Violence and young children takes an inclusive look at the types, causes and implications of violence and anger in young children.
Diane Szarkowicz describe the ways adults can help children develop and use approaches other than violence to create optimistic self-esteem in early on childhood.
The ideas to be had will be of importance to caregivers and educators of young children, as well as parents.
Please use the Contact form on the right for Aggression And Young Children information and ordering.
Other Scribe Products
3 listed

The Murray River Turtle is an endangered species which only lives in one river in the whole of Queensland.... more »
Queensland –
Conservation –
Research

Robyn was the 1st journalist who is nominated as an Associated Member of the Australian Academy of Science. ... more »
Abc Tv –
Flying –
Queensland

Children Are People Too Should we reward good behaviour and punish the bad? ... more »
Eco Awards –
Green Awards –
eco education