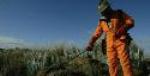 Product by:
Australian Ecosystems


Australian Ecosystems provides a full range of services to maintain, observe and manage revegetated landscapes and relic vegetation areas to make sure long term viability.
We have an extremely expert and experienced management staff to guarantee the success of your Project with:
- Modern weed control and environmental monitoring equipment
- Trained staff with excellence ecological and plant identification skills
- Time-lapse photopoint observation available for all projects
- Integrated weed management programs
Australian Ecosystems staff has a complete range of modern equipment and resources, the compulsory training and insurances allowed to works safely in this area.
Please use the Contact form on the right for Australian Ecosystems Management information and ordering.