Bambooware Product details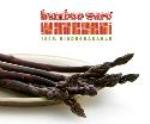 Product by:
Bambooware


Bambooware is an exhilarating new product that is new to Australia. It is made from reconstituted and totally biodegradable Bamboo. Bambooware merges the strength and style to provide a sustainable substitute to conservative picnic ware.
Bambooware is 100% biodegradable and an attractive picnic and tableware, functional and Earth-friendly. There are no contaminants used in the manufacture of Bambooware that can be used just once or many times.
Environmental toxins such as plasticisers, dioxins and synthetic materials used to make similar products are not part of Bambooware production.
Please use the Contact form on the right for Bambooware information and ordering.
Other Bambooware Products
1 listed

Bambooware Bambooware is an exciting new product that is new to Australia. It is made from reconstituted bamboo that is entirely biodegradable. ... more »
Bamboo –
Eco-friendly Products –
Earth