Easy Being Green Product details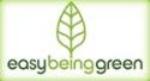 Product by:
Jackgreen Energy


Use less, choose the best and offset the rest.
Jackgreen Energy Easy Being Green offset program can reduce your impact on Climate change. The Green Carbon Offsets allows you to make a difference by allowing you to offset or counterbalance primary emissions you produce.
Please use the Contact form on the right for Easy Being Green information and ordering.
Other Jackgreen Energy Products
1 listed

Jackgreen tops Green Power price survey Jackgreen Energy's tops Green Power price survey recently published in the Sydney Telegraph, jackgreen was... more »
Eco Power –
Power Provider –
Eco Power Providers