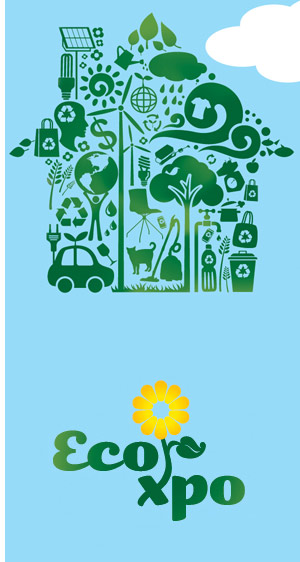 Product by:
EcoXpo


Our mission at EcoXpo is simply to be your partner in doing this.
Being a part of the Eco Xpo will allow you to:
Build your brand equity with the relevant market.
• Promote your product or service's unique selling point directly to customers, both end-users and businesses.
• Strengthen your brand with the public, within the industry, and with the media.
• Be associated as a leader in your industry, and also as part of the inevitable and growing trend towards use of eco products in all walks of life.
• Reposition or launch your products or business.
• Allow you to be leveraged through immense word-of-mouth and media exposure which will be generated through our website and PR campaign
• Inform the general public about all your various endeavours.
• Network with vast opportunities to generate new clients, and cement relationships with existing ones.
• Have physical presence of your products, services and the faces behind your business.
• Move from localised business customers to potential nation-wide and international base.
Spaces per pavilion are limited to maintain a good balance of Exhibitors during the Expo, 'first in best dressed'. Early bird specials are available (early registration will benefit from increased exposure through our website, newsletter, blog, social media and our planned PR campaign).
Quote "Greenfinder" for $400 off your both.
Please use the Contact form on the right for Eco Xpo Sydney Australia - 20-22 Sept 2013 information and ordering.