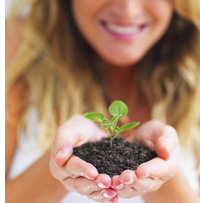 Product by:
EcoXpo


Stimulate sales AND generate press awareness for your ecofriendly products & services. EcoXpo is in its 3rd year, and growing! On 12th-13th May, come and exhibit your brand to reach thousand of direct visitors and receive tens of millions of impressions through our strategic media alliances;
Television, Radio and key partners of the green industry.
Mentioned 'Greenfinder' for $400 off a both.
DATES & TIME:
12th-13th May, 2013 Byron
Kennedy Hall, Entertainment
Quarter-Moore Park Sydney
Bump-in: FRIDAY 11th May 2PM-6PM
SATURDAY & SUNDAY: General Public from 10AM-4PM
Bump-out: Sunday 13th May
4PM-5PM
AUDIENCE
The EcoXpo's audience is comprised of the following:
• Eco-Conscious Consumers
• Retail/ Wholesale Buyers
• Sustainability Managers
• Developers
• Business Owners
• Hospital/ Medical Buyers
• Architects
• Interior Designers
• Procurement Agents
• Manufacturers Representatives/Agent
• Government Agencies
Commercial Builders
• Property Managers
• CSR Managers Engineers
• Contractors and more
Please use the Contact form on the right for EcoXpo 2013 - 3rd year and growing information and ordering.