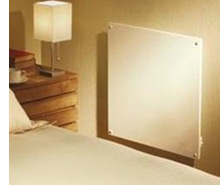 News by:
Econo Heat


Safe, efficient and inexpensive, the Econo Heat panel heater is the kind of quiet achiever we like.
The unobtrusive e-Heater suits any décor style or room colour, courtesy of a paintable surface, and its clever Energy efficient design makes Econo Heat super economical to operate.
Drive away the winter chill from any room of the house with this easy to install, easy to live with heating marvel. Click on the product listing or visit the website now for further information.
What Econo Heat Customers Say:

Assembly is Excellent, April 2010
Good day to whom it may concern. I would like to congratulate you on a wonderful product. The product is well designed and it is so user friendly to install. The installation guidelines is great and the polystyrene assembly is excellent. Well done!!!!!! – J.P.

Amazing Service, June 2010
Amazing service from you guys – I asked a question on your website and received a return telephone call within 20 minutes!!!! How great is that?? Many other companies could take a leaf from your book !! Won't mention names – J M van N

Keeping the kids warm, June 2010
I don't know why other organisations are unable to deliver the outstanding service that you have delivered, down to the finest detail, drill bit included, my 2 year old son was most appreciative for the extra warmth last night. – James

Cherry on the Cake, June 2010
I've just purchased and installed the wall panel heater, thanks very much for a good product, brilliant instructions and including a drill bit was just the cherry on the cake. Looking at your website I can now understand why your instructions is also professional. Keep it up and I will buy and recommend your products in the future. – Regards A C
Please use the Contact form on the right for Econo Heat is a Winter Winner information and ordering.