Financial Services Product details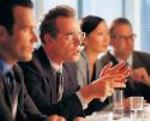 Product by:
Swiss Re


Swiss Re's latest estimates of the Life Assurance and Income Protection Gaps Financial Services have primary responsibility for the active and prudential management of Swiss Re's asset portfolio.
Our activities are focused towards insurance linked securities, where leading market positions have been established.
Please use the Contact form on the right for Financial Services information and ordering.
Other Swiss Re Products
1 listed

Life & Health reinsurance Backed by our strong balance sheet and global diversity, Swiss Re is a leading provider of reinsurance to life insurance... more »
Sustainable Companies –
Eco Marketing Products –
Eco-businesses