Florame Organic Eau de Parfum Product details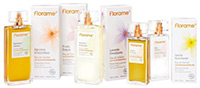 Product by:
Florame Australia and New Zealand


The Florame Eau de Parfum and Eau de Toilette fragrance range are the world's first Certified Organic Eau de Toilettes & Parfums, so they are truly unique.
Florame's perfume and fragrances are all based with our 100% Organic Essential Oils and Natural Ingredients and offer you top quality fragrance creations and genuine concentrates of nature.
Florame's Natural Vegan Perfumes are blended using ingredients that made of 100% natural. Each perfume is certified organic by ECOCERT, the world's largest organic certification association.
Please use the Contact form on the right for Florame Organic Eau de Parfum information and ordering.
Other Florame Australia and New Zealand Products
4 listed